DBMS market share trends of last decade by Gartner on the big picture
This is the revised translation of my article published in "ITWeek" magazine January 24, 2019.
An expert tries to know more and more about less and less until he knows absolutely everything about nothing. And a philosopher tries to know less and less about more and more until he knows …
Let's see one simple example showing how the methods and the languages of graphical user interface (GUI) description are progressing (or regressing, it depends) during the last 15-20 years.
The primitive form description requires: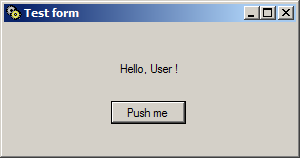 1996: Delphi 2
object

 

Form1

:

 

TForm1




  

Left

 

=

 

0




  

Top

 

=

 

0




  

Caption

 

=

 

'Test form'




  

ClientHeight

 

=

 

131




  

ClientWidth …